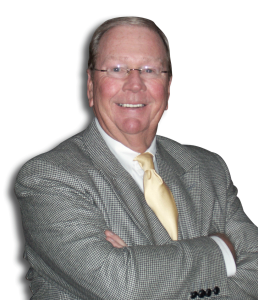 DAVID HILLMAN
Senior Partner
40+ years of franchise experience
David's background of franchising spans several decades.  A graduate of Baylor University, Dave had a passion for business from the beginning.  He started a successful television magazine company and created 39 franchises before selling the entire system in 1977.  With the franchise laws being fully enacted in 1979, he founded Franchising Unlimited in October 1979 and holds the title of Senior Partner.
Dave believes Confucius said it best: Choose a job you love, and you will never have to work a day in your life.  When he decided to open the doors to Franchising Unlimited, he had no idea that 35 years later he would still be having just as much fun.  Continually meeting new business owners with his same passion has been the most rewarding part of the adventure.
"You can't steal second base and keep your foot on first."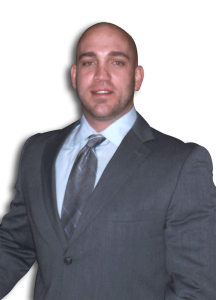 KYLE HILLMAN
Partner
Compliance Regulation Specialist
Kyle has been involved with Franchising Unlimited for 10 years, but learned the business at a very young age.  As the son of Dave, he would regularly absorb facts and information about the business even before entering high school.  Kyle studied International Business and Economics at Mount Union College and furthered his studies with a Master of Business Administration degree from Youngstown State University.
His role at Franchising Unlimited is ensuring all aspects of documentation, disclosure requirements and sales affiliation are aptly maintained by the Federal Trade Commission standards.  Nothing leaves the office without his stamp of approval.
Kyle explains one of the most rewarding parts of his job is taking the written words and ideas of clients and seeing them transform into bricks and mortar.  He works to document all aspects of their business in writing and subsequently offer those written words to the marketplace.  When a franchise is sold, he's proud those written words provide a solid base upon which a brand new business is being created.
"The business world is complex, ever-changing and always evolving.  This can be scary for some, but passionately exciting for others – consider me with the others."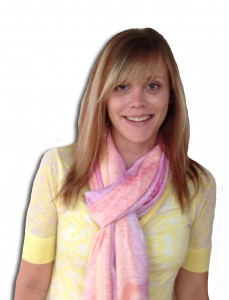 MELISSA GAHAGAN
Administrative Assistant
Melissa joined the Franchising Unlimited team in January 2012 and has always been intrigued about the inner workings of business.  She is the first face you see when walking into the office and the first voice heard on the telephone.
All day-to-day procedures are planned, coordinated and executed through Melissa.  In addition to keeping the office running smoothly and efficiently, she corresponds with all clients to ensure proper timeliness and accuracy of documentation is being fulfilled.  Melissa maintains excellent relationships with clients – contacting each and every one of them frequently and with enthusiasm.
"Working with clients through all stages of the franchising process is exciting and rewarding; I thoroughly enjoy seeing the franchise model come to life."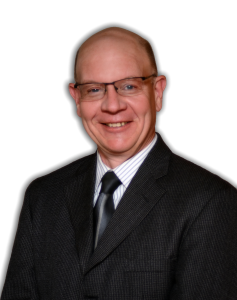 GARY SMITH
Director, New Client Development
Gary has an extensive history of over 30 years in sales and business development, starting with a B.S. in Business Administration majoring in Finance from The Ohio State University. He has worked in a wide variety of small and medium sized businesses ranging from manufacturing to agriculture, helping them to compete effectively with larger corporations and to remain profitable.
"My passion is being a front-line spokesperson for small businesses, helping them to grow and succeed in the face of larger competition."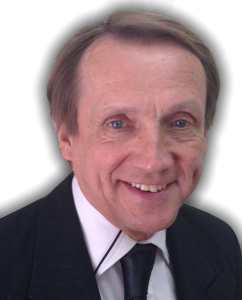 CHARLES VERBANIC
External Consultant
Charles brings boundless energy and a searching mind to Franchising Unlimited. He is a man who hasn't sat still since he learned to walk. Charles has built a broad portfolio of successful businesses across several industries from real estate to family dentistry to dental technology and education.
Charles has obtained numerous degrees including both Doctor of Dental Surgery and Bachelor of Arts from The Ohio State University, Paralegal Certificate from Kaplan University, University of Akron School of Law, and most currently American Heritage University of Southern California School of Law.
His real estate business experience includes an extremely high level of proficiency in the commercial sector. Educationally, he has authored written education materials, designed lectures, oversaw state licensing and structured workplace placement for graduating students in the field of dental assisting. Further, Charles recognized the lack of a satellite medical facility from a major hospital in his hometown and took the task upon himself to treat patients in the area. He purchased suitable real estate a built a state of the art facility to treat any urgent care needs.
With his extensive background, Charles is an invaluable asset to Franchising Unlimited, and clients continually benefit from his vast knowledge base.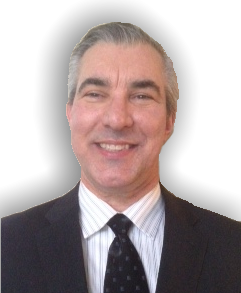 LOUIS MINUTELLO
Director, Foodservice Industry
Louis joins Franchising Unlimited and brings with him a wealth of foodservice knowledge. He received his formal education from Pennsylvania State University where he obtained a Bachelor's of Science in Food Service and Housing Administration.
Among Lou's valuable skills, he has a key focus on maximizing returns on investments, strategic planning, tactical planning and execution, leadership training, business campaigns, as well as growth and expansion in the foodservice industry.
Lou assists clients in purchasing, inventory control of materials and supplies, cost control, and maintaining quality of service.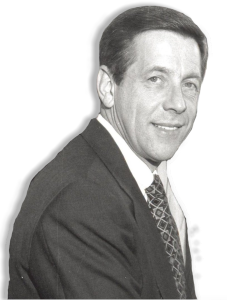 RAY GETZ
External Consultant
When it comes to drive and self-motivation, Raymond exhibits both of these characteristics. Involved in many self-started businesses, Ray has a knack for thinking a project through from startup to completion. Educated locally, Ray is a graduate of Youngstown State University, and also holds a Master's Degree from Westminster College.
His experiences in the classroom brought him to the ranks of superintendent for not just one, but two school districts. With his experience, Ray has been involved in consulting to business and education for nearly a decade. He also is a specialist in socialized marketing, online and offline business marketing, as well as business-to-business marketing strategies.