Franchising is a practical way to achieve not only rapid, but also profitable growth while retaining control and ownership.
Yes, you can.
Franchise development can allow you to open new business locations without having to pay for it yourself.  Build-out costs – no concern of yours.  Equipment – not your problem.  Managers – don't worry about them either.  Breaking it down further, could you imagine not having to hire, fire, retain or manage employees?
One location to a handful, a dozen, or a few hundred is certainly possible because franchisees put up all necessary investment capital, assume all risk and take on day-to-day operation activities.
Franchisors are compensated quite generously for allowing others access to their business operations and system.  The franchise fee, or "entry to the ballgame" is only the first step to franchise entrepreneurship and includes the right to use the brand name and operating methods.  Secondly, royalties ranging from 3% to 10% of gross sales can be expected for continuing advice, training and support.
More buyers = lower costs.  Lower costs = higher returns.
One of the most noteworthy benefits of franchising is being able to utilize the economies of scale to further enhance purchasing power.  A limited number of approved suppliers may be designated to establish a convenient, consistent and low-cost source for products.  It is much more cost effective to purchase equipment, supplies, insurance and advertising services as a network of franchisees, rather than each individual franchisee acquiring said services independently.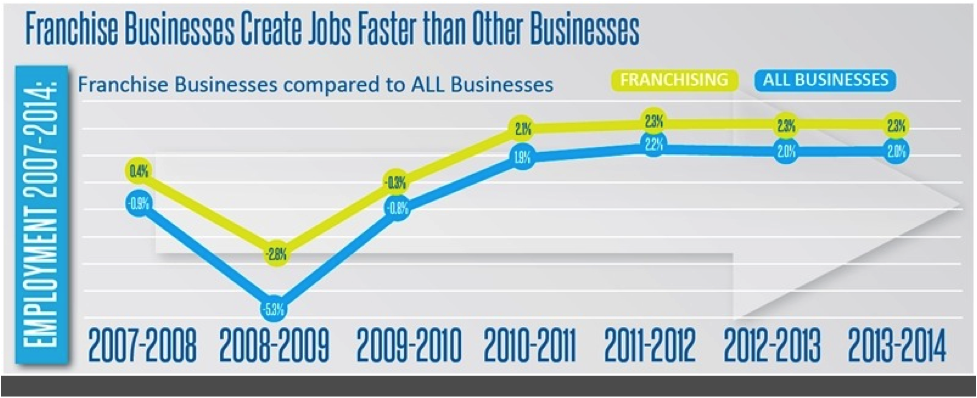 Franchising Unlimited vs. The 'DIY' Method
Few companies are equipped to assess their franchise potential and put together all the pieces required for franchise development without outside assistance.
Many, however, insist on trying the "do-it-yourself" approach.  First, they research the franchise field themselves; then they make critical business decisions in a vacuum or by comparing themselves to a company that may or may not be a suitable model.  Finally, they contract separately with various professionals to assemble the necessary documentation: an attorney for legal documents, an advertising agency for marketing materials and perhaps a technical writing firm for operations manuals.
Lack of coordination among the contractors and insufficient overall understanding of franchising often jeopardizes the chance for success.  At best, the DIY approach is likely to be slower and more costly in the long run than getting help from a full-service franchise consulting firm who limit their practice to franchising.